Marlean and father-in-law, Wayne McLean will speak on the history of the Spicer Farm at the next General Meeting of the CDHS. The meeting will be held as usual, at the Barrie Community Hall, May15th at 1 pm.  Everyone is welcome!
The Spicer Family History is hand-scribed on a large piece of the Canadian Shield, referenced as The Rock of Ages and the Granite Stone Farmhouse on Clark Line Road, Flinton Ontario. Affectionately referred to as the Spicer Farm.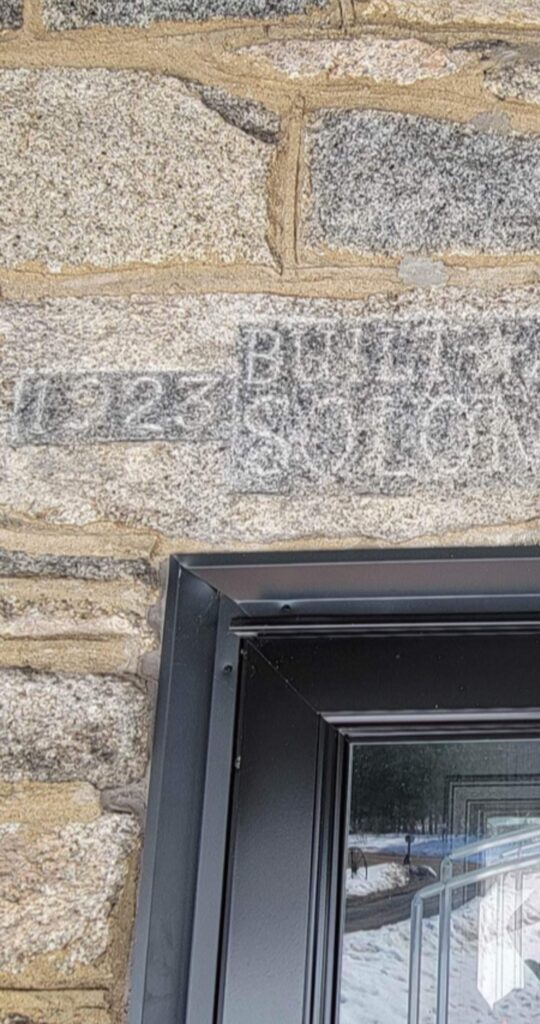 Solomon Spicer married Margaret Ann Vance, Solomon was a well known stone mason who worked on local bridges/dams as well as houses. He also hand scribed grave stones.
Henry Spicer married Madeline Sedore. They had one child named Reta May Spicer. Reta was born on November 18, 1923. The two storey granite stone house was hand scribed and dated 1923 upon its completion. This year marks its Centennial.
My husband and I acquired the farm in 2017 in a private sale after it been owned out of the family for decades. Those who had connections to the farm were pleased to see it returned to family. Today we celebrate 6 generations of family history including our boys.
We look forward to sharing this family history with you. Thank you to the Cloyne and District Historical Society and Pioneer Museum with special thanks to the lovely Shirley Sedore for ensuring that this story is told.