An Interview with Dorothy (Dot) Pethick, August 29, 2022
"I was born in Winnipeg. My parents moved to Montreal. I went to university in Sackville, New Brunswick at Mount Allison. Then, I worked in Toronto for two years, and then I did my traveling overseas. I wanted to go into teaching, so I taught in Montreal for a year and a half and wanted to get into their summer program for getting teacher qualifications. In Quebec, they wouldn't do that for a female under 27 years of age, so I moved to Ontario and that's where I met Ron at Althouse College in London.
Ron grew up in the Peterborough area.  They moved around quite a bit but Peterborough was where Ron lived in his latest years before he started to work. Ron went to Western University and after graduation worked for the big computer company, IBM.  He worked for them for about a year or year and a half, and he didn't like the regiment you had to go through, you know, your suit and tie had to be absolutely perfect. He got tired of that, so he decided to go into teaching."
"We had summer help at the store all the time. They were all local. Cheryl Petzold, Grace Petzold, and Debbie Ball from Vennachar helped us. Debbie was in Grade 9 and Ron asked her to work that summer and later worked right through until she left for university. All the Chatsons, (worked there) Mary, Ann – not so much as she was busy with other things, Billy and Ken helped with the outside work such as cutting lawns.
Jean Lentz from Vennachar, after Stan died, we needed someone like her to take over things since I had some health problems. Jean was with us for two or three years and was our last person on staff until we closed in 1985.  One year we had a girl from Ottawa work for us because another girl that was starting had backed out and worked for Sun n' Sand Restaurant to the north.  We couldn't find another local person at that time, so the Ottawa girl was necessary. We were open from 7 am to 10 pm in the summer."
"We noticed the biggest change in the price of things when we went into the metric system, and it was bad. It would be the same size tin, it might have one-half ounce bigger, but it was a bigger price.
I don't even remember the name of the woman we sold the store to but she was an artist of some sort. She had a grant from the government to buy the store.  She lasted there about two years and then the Crawfords bought it and I think they are still there."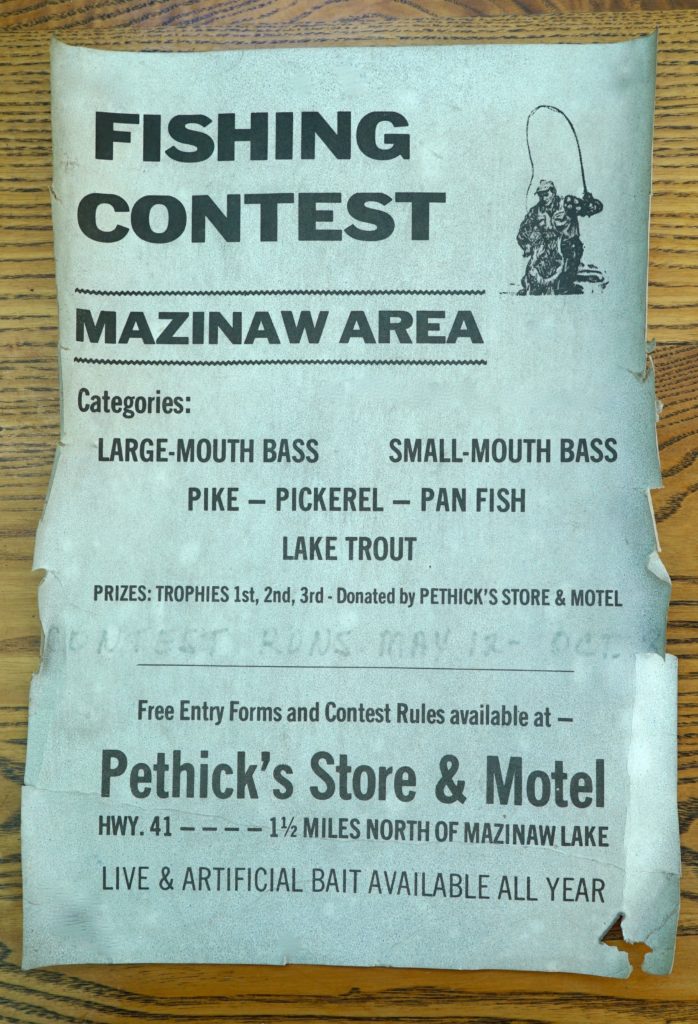 Life After The Store – The Accounting Business
"I ran an accounting business (D & N Bookeeping and Office Services) after the sale of the store for 35 years. I moved the accounting business from Paterson Lumber (south of Cloyne on Highway 41) to home in the fall of 1999. In 1987 Nell McFadden had just lost her job at L'Arche (L'Arche was moving to Arnprior) and the husbands (Ron and Glenn) thought the two of them would make a good accounting business.  In about 1992 or 1993 we were sharing the office with Dave and Connie Wellman at the former Barrington Insurance building (north of Northbrook). Nell answered an advertisement in the paper for a part-time person at the Barrie Township Hall. When she got the job and started work she found out it was going to be full-time, part-time so I bought her out and I asked her if I could keep the name because we had to keep moving our offices.  I thought if we had to change our name it would be harder for people know what's going on.  I closed the accounting business April 30th, 2022 after 35 years."