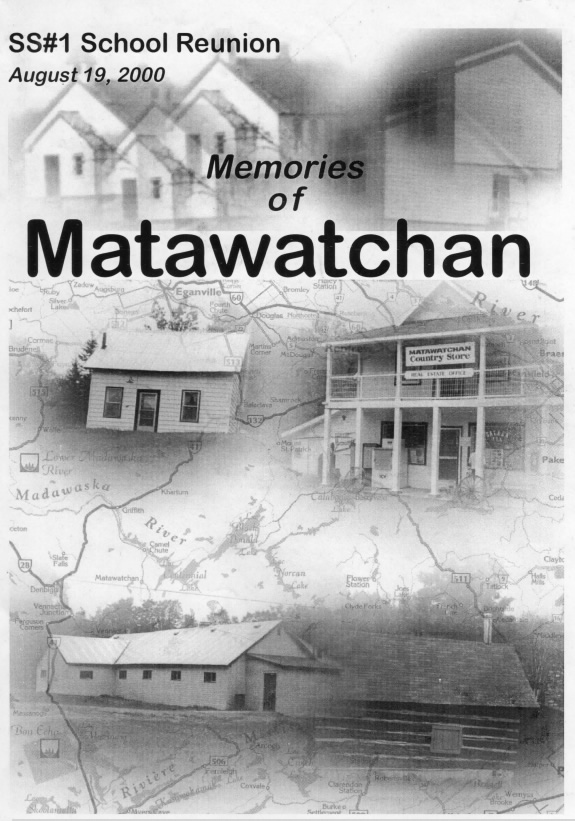 This collection of stories, poems and photographs have been assembled by a dedicated group of volunteers in Matawatchan to celebrate the SS#1 School Reunion on August 19th, 2000. Major contributors of material include Elmer Strong, Sister Helen P. Mrosal, Isabella Kelly, Gary Ferguson, Melinda MacPherson, Beulah Snider, and many more.
The material was consolidated into a booklet by Betty (Carswell) Leonard, Lula (Thompson) Hutson, Olive (Thompson) Parks and Dr. Glenn Grant.  This is an enjoyable read you will enjoy.
Thank you to Lois Thomson for sharing this booklet.
To view/download the booklet click here.