Familiar to most Bon Echo visitors is the 'Cabin-on-the Hill' – a rental log cabin situated near the Denison complex within the provincial park.  The 1870s cabin was once called the Manager's House and was occasionally used as accommodation when Merrill Denison operated the Bon Echo Inn property.
In the summer of 1965, the Manager's House and the White House were moved.  Mary Savigny writes in her book, 'Bon Echo – The Denison Years':
'At Lisa's (Denison) request the Manager's House was taken apart log by log to be re-erected up the hill beyond Greystones, close to Sawmill Bay, and re-named the Cabin-on-the-Hill. This was the second time the building had been re-located.  Merrill told us that it was the original one-room school in the French Settlement in which his mother had taught, eight years before.'
Mary goes on to write about the Levere logs – part of Ada and Percy Levere's house located on Highway #41 north of Cloyne (close to Ron Nowell's gravel pit today), which were used to replace the bottom logs of the Cabin-on-the-Hill.  The Levere house had to be removed during the reconstruction of Highway #41. Originally the large logs came from the Skootamatta Lake Road. They were used as boom logs and part of a lumber company cookhouse used by the log drivers.  At least one of the boom logs has been identified by the company's initial hammered them among the bottom logs of the cabin.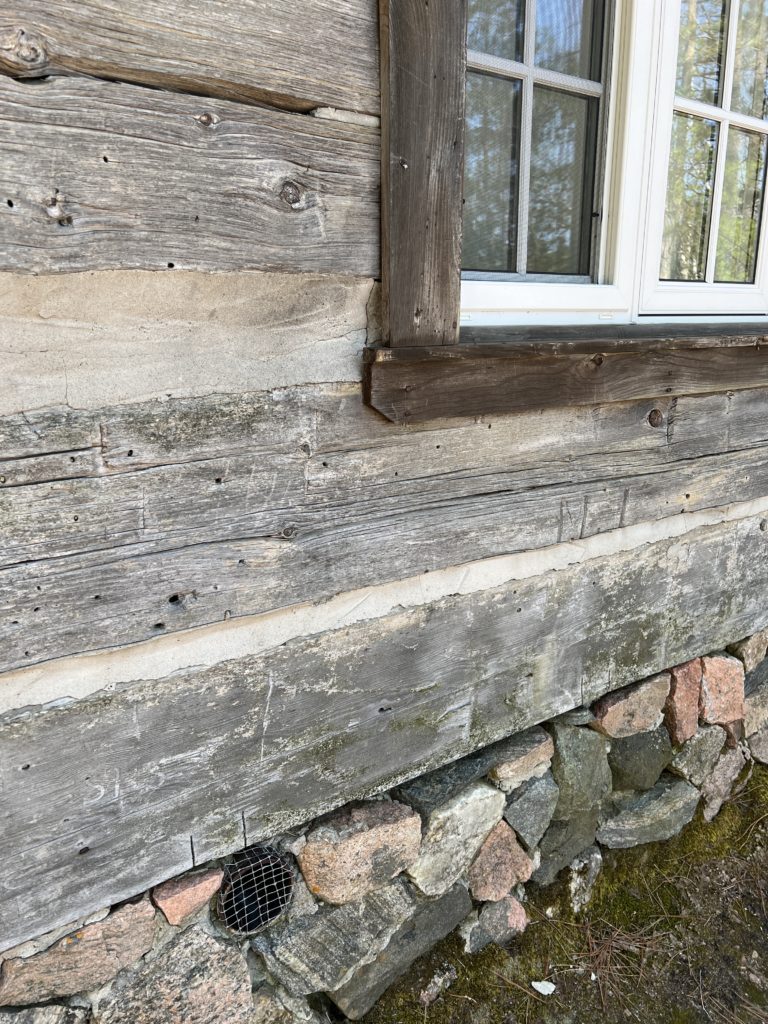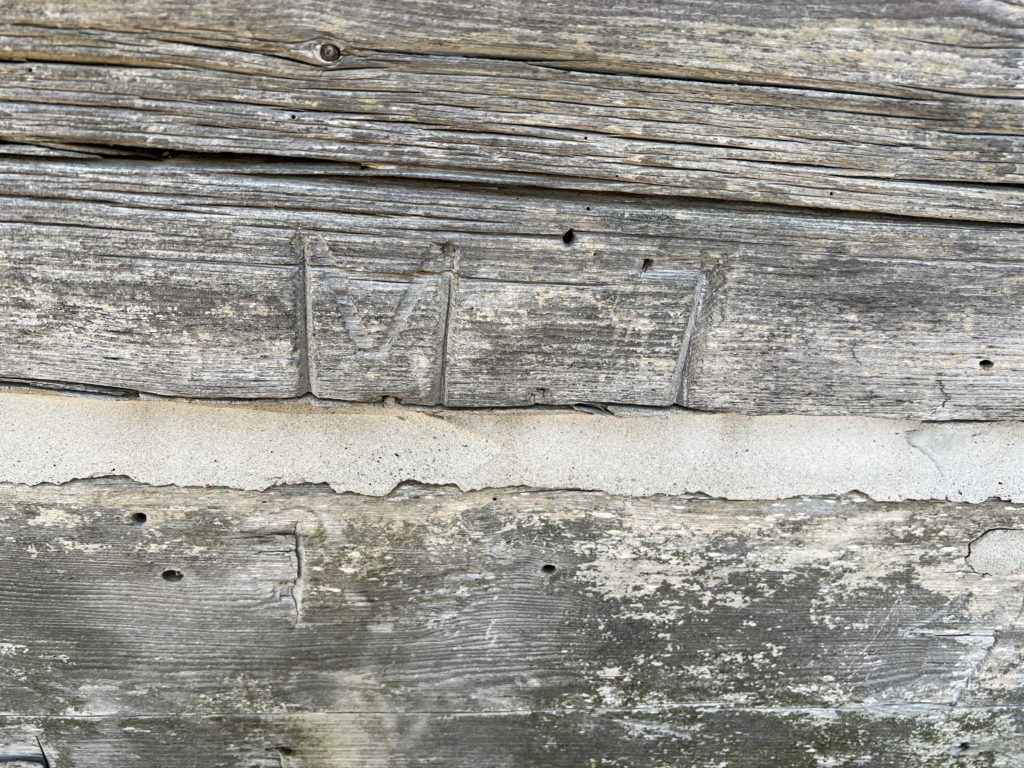 After the re-construction, Lisa used the cabin as a getaway for herself.   Today, visitors to Bon Echo can enjoy the privacy of the cabin and the beautiful view of the Rock to the north from the Muskoka chairs with prices starting at $1050 per week.