The Vennachar Fire 1903 by Lorne Ball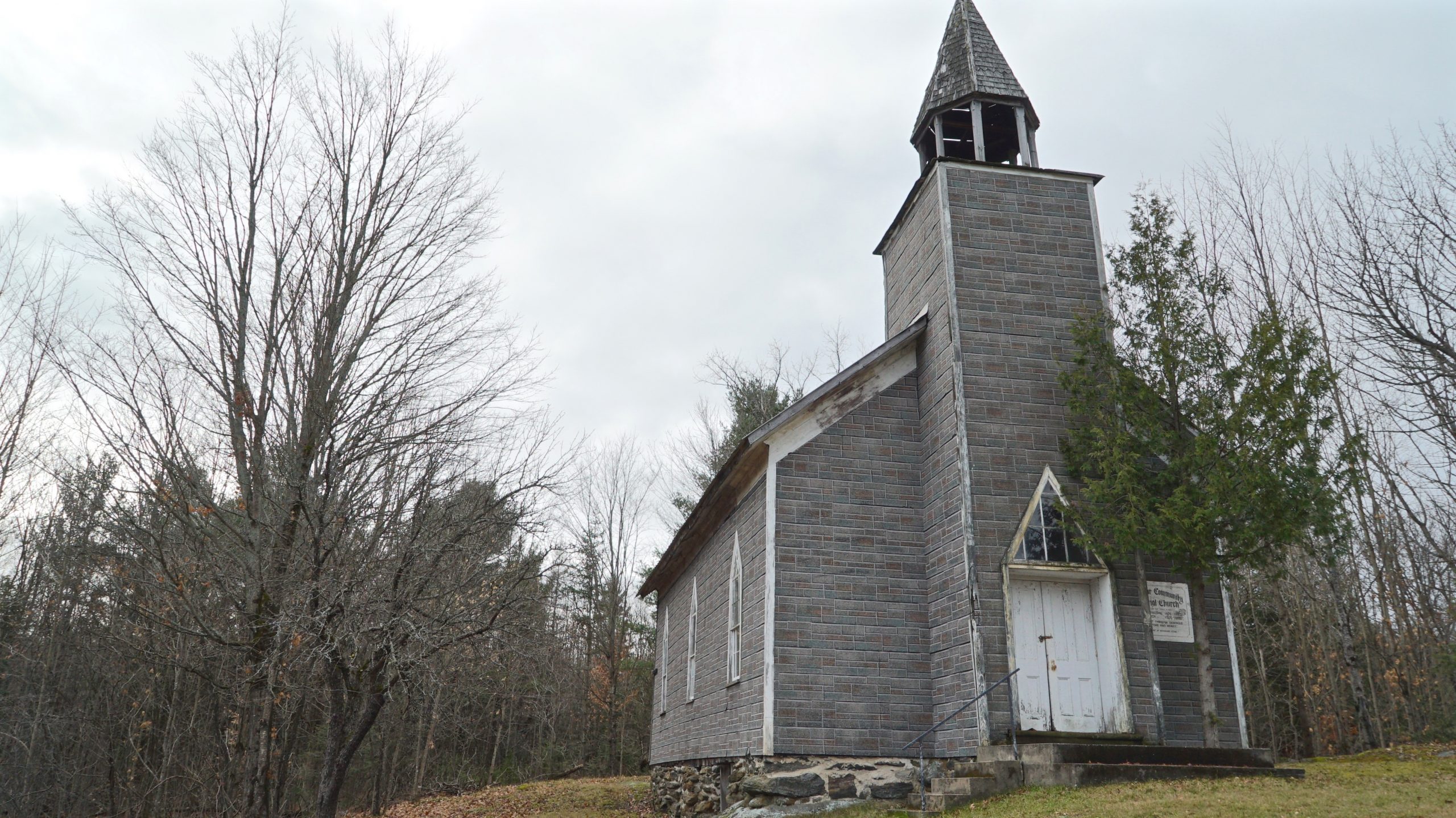 The year 1903 is remembered by the Old Timers of Vennachar as the year of "THE BIG FIRE". About fifty years earlier, the first settlers followed the Addington Road and the trails of the lumber companies into the northern part of Lennox & Addington County, and settled the Vennachar Community, in what came to be the Municipality of Denbigh, Abinger &Ashby.
Vennachar, presumably named after beautiful Lake Vennachar in Perthshire, Scotland, is at the summit of the watershed dividing Lake Ontario from the Madawaska Valley.
As the land was cleared, houses and barns were built. These were soon followed by stores, churches, cheese factories, a log school house, and a small hotel. A couple of the farms were .referred to as "Big Farms". Then came the Big Fire, which dealt such a blow to the .community that it never
fully recovered.
Miraculously, the Vennachar Church survived and still stands today. The sign at the main entrance reads:
Vennachar Community Memorial Church
Survivor of 1903 Fire
Methodist Epsicopal 1876 – 1925
United Church 1925 – 1975
Restored 1987 Through Generous Donations Of Time And Money.
Visitors Inquire At Vennachar Store!
Lorne C. Ball wrote an account of the Big Fire in 1967. You can download his booklet here.